Description
Ex Demo – Elios and Range extender combo
Condition is A (minimal sign of wear) only 10 hours of flight time.
Why buy new when you get this quality at Rotor Pixel!
ELIOS – Inspect & Explore Indoors and confined spaces
Discover the first collision-tolerant drone, designed for the inspection and exploration of the most inaccessible places. Allowing for the first time to fly in complex, cluttered or indoor spaces, Elios unleashes the potential of UAVs in numerous applications where their use was previously too dangerous or simply impossible.
BENEFITS
CHANGING THE RULES OF THE GAME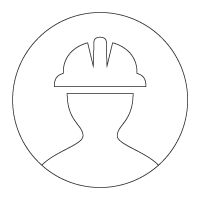 IMPROVE SAFETY
By enabling remote visual inspection in any indoor environments, Elios prevents the need for workers to enter hazardous places or face dangerous situations.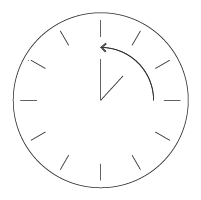 REDUCE DOWNTIME
Elios is deployed and ready to gather visuals within a minute, thereby reducing downtimes. Performing an entire inspection is no longer a matter of days but hours.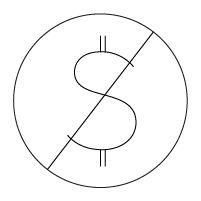 LOWER COST
Scaffolding, rope access, or crane are no longer needed to perform visual inspections. Elios gathers visuals of the most complex and cluttered spaces for you.
ON BOARD LIGHTING
Powerful LEDsfor navigationand inspectionin dark places.
PAYLOAD
DESIGNED FOR THE PROFESSIONALS.
Elios embeds a full HD camera, a thermal camera, and an on-board LED lighting system with a remotely adjustable intensity. Once you have reached the most inaccessible places, you have all the tools onboard to take the best possible shot in nearly any lighting conditions.
PROTECTIVE FRAME
COLLISION-TOLERANCE. A REVOLUTIONARY NEW WAY OF FLYING.
Carrying its own protective frame, Elios is collision-tolerant. This means you can access the tightest spaces without any risk of crashing. No need to focus on avoiding obstacles, Elios bounces off and roll on them to find its way. You can fly close or even in direct contact with humans without any risks of injuries.
MORE ABOUT THE PROTECTIVE FRAME
DATA
MAKING THE BEST OUT OF YOUR FLIGHT TIME.
Once you're done flying, you can exploit the data recorded on the SD card, embedded on Elios, right away. No post processing or specific software is required. To avoid hurdles, we are using simple video files that can be read i.e. on the tablet of the Ground Station. Flight data, thermal video and selected Points Of Interest (POI) are recorded on a dedicated SD card. By using Flyability Inspector, you can correlate flight data and POIs with both video streams.
WIRELESS COMMUNICATION
ROBUSTNESS AND PERFORMANCE.
Elios is equipped with a cutting-edge wireless communication system that provides a live video feedback allowing the pilot to bring the drone to the most inaccessible places up to multiple hundreds of meters beyond line of sight.
MORE ABOUT THE WIRELESS COMMUNICATION 
GROUND STATION
EFFICIENTLY PILOT FROM A SAFE PLACE.
Elios Ground Station is composed of a remote controller, a tablet and a purpose designed ground control application providing the pilot with live telemetry data, an SD live video stream captured by Elios, and the information and controls that you need to operate it efficiently and safely.
USABILITY
BUILT FOR THE REAL WORLD. ADAPTED TO YOUR BUSINESS.
As it applies to all new technologies, integrating drones into your workflow requires driving changes. However, it is important that these changes have a minimal impact on your own schedule and comply with the singular aspects of your profession.
We made Elios dust and splash resistant, operational in environments between 0° and 50°C, and mistake tolerant so that it can be easily piloted by everyone. Operational after a few hours of training, your personnel will quickly get up to speed with their piloting skills. Designed to fly indoors where few or no drone regulations apply, Elios will be smoothly integrated into your workflow.
CONTINOUS OPERATION
Batteries can be changed in seconds.
What does this Elios + Range Extender package include?
1 x Elios Aircraft
2 x ground stations including tablets
1 x 25m Range extender kit
15 x Lipo Batteries (for Elios and Range Extender)
5 x Lipo trasnport bags
Full set of replaceable quadrant panels (to replace Elios cage sections)
Elios tool kit containing tools, clips and accesories for maintaining Elios
4 x 35w Balance Chargers
2 x Ground station Chargers
4 x Lipo Battery testers
1 x Original Flyability flight case
Full supplement of USB Leads
Full supplement Power Leads
Drone Laws, Training and Limitations
REGISTRATION REQUIRED
Register via the CAA DMARES WEBSITE. If you have already registered it is mandatory to attach your Operator ID to your UAS/Drone.
LIMITATIONS
CAA Limitations for all UAS/Drones flights in UK Airspace Max Operating Height 120m/400ft.
ADDITIONAL INFORMATION
For more information about Drone Rules & Requirements please read HERE or contact Rotor Pixel for further information on Training Requirements.